Changing The Way Industries Build
Featuring simple, rapid setup and high-quality performance, Potain self-erecting tower cranes are especially suited to deliver cost and time savings throughout the building process.
Discover even more savings with cost-effective Potain crane rental options. You'll enjoy all the benefits of adding a tower crane to your fleet without a long-term financial commitment.
Learn more about the one lifting solution your next jobsite needs.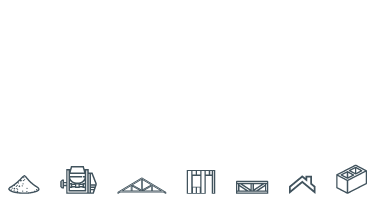 Contractors Find New Ways to Complete Jobs Faster
Self-erecting cranes help builders minimize downtime, reduce labor, and drive efficiency.
Click arrows or swipe left/right to view more testimonials
Put A Self-Erecting Tower Crane To Work For You.

Roofing
Move sheetrock and roofing materials directly to a roof's location.

Truss Work and Framing
Hoist assembled roof trusses into place, cutting the need for a special lift.

Concrete
Utilize a concrete bucket to move concrete with a greater reach on your jobsite.

3-8 Story Commercial Building
Variable height and jib configurations adapt to any jobsite requirement.
Potain Self-Erecting Tower Crane

vs Mobile Cranes and Telehandlers

Potain tower cranes have the reach and height versatility to cover your entire jobsite from one location. Plus, their impressive load charts give you the opportunity to win more jobs. Build better by eliminating the need to move and re-assemble equipment for each lift.
Next-Gen Jobsites - A More Versatile Way To Build
Plan a Better Build
Save time and labor with a crane that is always on-site, ready to work for all subcontractors:

Install prefabricated components versus building on-site.
Offload and place materials directly where needed.
Improve Communication
Enhance teamwork and communication with multiple beneficial features:

Wireless remote control gives operator flexibility to move around entire jobsite.
Quiet, all-electric operation enables clearer team communications.
Build More Sustainably
Eco-friendly, fully electric tower cranes allow you to build greener:

No emissions, exhaust fumes, or pollution.
Less machinery wear reduces maintenance and increases uptime.
Find The Right Self-Erecting Tower Crane For You
Select the max tip capacity at max jib radius you need to identify the best tower crane for your use.
Need a Smaller Crane?
Let Potain help revolutionize your homebuilding project.
View desired crane you need by max tip capacity at max jib radius.